Petition Is Presented To Review 9/11 Evidence
A Major Petition Is Presented For The Canada Government To Review 9/11 Truth Evidence.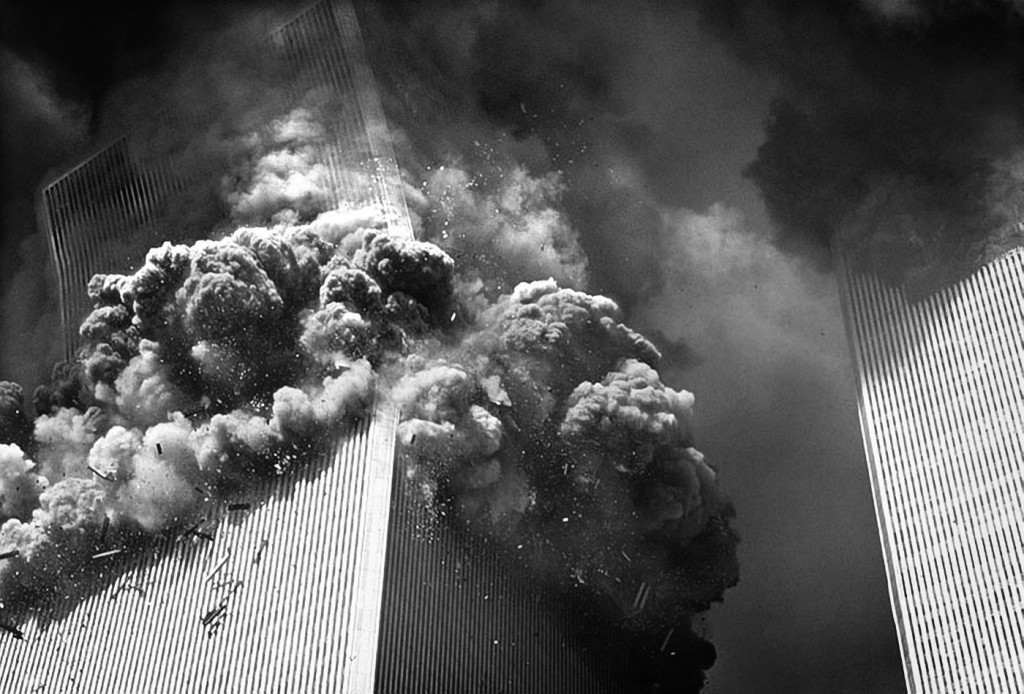 On Wednesday December 10th 2014, David Long (9/11 survivor and author of the 9/11 petition presented to parliament on December 3rd by Elizabeth May, Leader of the Green Party), Bill Brinnier (NY architect and board member of New York City Coalition for Accountability Now), Isabelle Beenen (Spokesperson for NYC based Architects and Engineers for 9/11 Truth) and Dr. Graeme MacQueen (Spokesperson for Consensus 9/11 and founder of McMaster's Centre of Peace Studies) delivered powerful statements at a press conference on Parliament Hill in Ottawa, drawing much needed attention to the falsehoods in the official 9/11 narrative.
The carefully crafted false narrative of 9/11 perpetuated through mainstream media is the catalyst for war and devastation overseas. This is why the truth about 9/11 is so important to bring to light through constant alternative media efforts, which have begun to ripple into the mainstream.
It's not about reliving the horrors of that day, it's about the truth about 9/11 coming to light in order that the people of the world can move on and live in peace. This is what it all boils down to at the end of the day. The truth about 9/11 may not be popular, but it needs no defence when you examine the facts and consequences of that day with discernment.
The military industrial complex occupation continues to this day overseas. Funding war means killing troops and fellow human beings. Millions of innocent people are being killed, tortured and displaced daily from their homelands in the name of the war on so-called terror. Enough is enough.
We understand that we all need to make a living and feed our families, we understand that there are vested financial interests in the perpetuation of this war on terror, but it's time for this war industry to shift their focus onto free energy technology, peace missions, health and efforts which will benefit this generation and those to come.
In a world that is so technologically advanced, in a world that is experiencing a global awakening in consciousness and inter-connectedness, illusions are crumbling and the truth has come to light. We understand that mistakes have been made and it's time to admit to them, correct them, and move on.
Many youth were deceived about the events of 9/11 through the mainstream media narrative, and regretfully agreed to participate in the fraudulent war on terror. Thankfully membership in organizations such as Iraq Veterans Against the War, has grown from a few dozen to thousands.
"The pioneers of a warless world are the youth who refuse military service" – Albert Einstein
Many service members did not know that it is within their rights as soldiers to refuse to participate in unlawful actions. The power of the military industry complex lies in its ability to convince the public through falsehoods perpetrated in the media that war, oppression and exploitation is in our best interest. Furthermore, their power is only carried out through the acquiescence of well-meaning service members who have been misled.
Sources:
http://www.consensus911.org/
http://highrisesafetynyc.org/
http://www.ivaw.org
http://globalnews.ca/video/1718969/petition-asks-canadian-government-to-review-911-evidence
http://www.vice.com/en_ca/read/elizabeth-may-ushered-a-group-of-911-truthers-into-canadian-parliament-911
http://www.sunnewsnetwork.ca/sunnews/politics/archives/2014/12/20141210-165309.html
http://www.ae911truth.org/
http://rethink911.ca/