"Win or Bust" at the AIA 2015 Convention?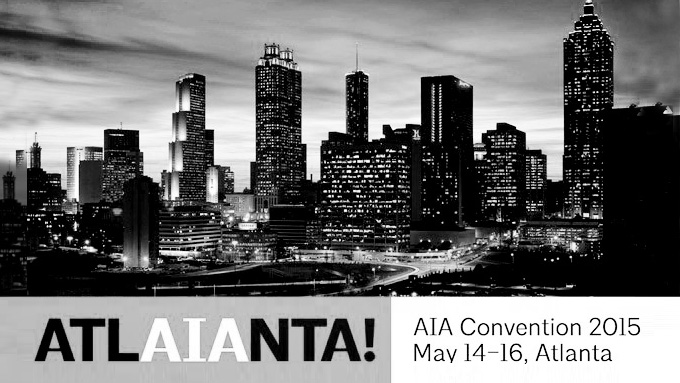 The Architects and Engineers for 9/11 Truth (AE911Truth) and Richard Gage, will be attending the AIA Convention annual conference of the American Institute of Architects (AIA) that will be held in May 14-16, 2015.
AE911Truth has been after AIA (representing over 80,000 architects in America) for the past 7 years now by writing them, sending them DVD's and sending them their petition, which contains 118 AIA members among their 2,300 Architects and Engineers.
The Moment We've All Been Waiting For
So far AIA, has not been responsive and so this year, AE911Truth with 50 co-signatures (co-sponsors) will submit to AIA a resolution that will force them to discuss if a new investigation would be required as to what happened to World Trade Center 7 (WTC-7), the 47 storey skyscraper that dropped like a rock straight down into its own footprint under 7 seconds at free fall acceleration on the afternoon of September 11, 2001.
The Architects and Engineers for 9/11 Truth took this years opportunity that coincides with the a Design Case Study that the 9/11 Memorial Museum is examining during the convention.  The Case Study, which will be held on May 14, 2015, will explain the insights into how design and architecture can help resolve "conflict", "appease stakeholders", and bring "peace to a community". It will be presented by Steven M. Davis (FAIA Partner , Davis Brody Bond, New York, New York), Carl F. Krebs (FAIA Partner, Davis Brody Bond, New York, New York) and Mark Wagner (AIA Associate Partner, Davis Brody Bond, new york, New York).
On an interesting note, a "special guest" will be attending at the AIA Convention, none other than the 42nd President of the United States Bill Clinton will be giving a "Keynote presentation" on the opening day.
What's next!?
As they mentioned on their website, AE911Truth, "The Moment We've All Been Waiting For"; So, in regards of their expectations, what's next for Richard Gage and his group if this tentative action brings again dismissive response from public opinion? Should the 9/11 Truth Movement only depend on them to bring awareness to the public? It seems that a wave of dependency to rely on their group alone has become a reality over the years, and for very good reasons too, they are the only real research group that does not endorse "conspiracy theories" to mix with their findings, which makes them the only group with very high credibility.
This is a huge opportunity for AE911Truth to shine and hopefully, this will be a major breakthrough for the 9/11 Truth Movement. We will be watching closely on what the outcome will be.